I follow a lot of blogs. 119 to be precise. One of my favorite kinds of blogs is the fashion diary blog. In this genre the blogger posts photos of themselves in their daily outfits. I prefer these over the "fashion paparazzi" blogs (where the blogger takes photos of stylish people they meet on the street) because you get to see the same person in many different looks and get a sense of their overall style. At first glance you may think, "big woop, I dress myself everyday." But these blogs take a lot of skill. First you must be good at shopping to acquire beautiful fashion pieces, second you must be able to style outfits, hair, and make-up in an interesting way, third you need to take quality photos of yourself in creative surroundings (or team up with a talented photographer, fourth you must be good at writing, and fifth you must be disciplined to do it on a regular basis. Whew, that's a lot of work and skill. I've tried taking nice photos of myself and I found it impossible, even with a tripod and timer. But there are many people who do this wonderfully and I enjoy their work.
Some of my favorites are:
Karla's Closet
- Karla is a California girl with a closet full of amazing vintage clothes and a talented eye for mixing and matching beautiful bold colors and prints in a chic way.
Photos from Karla's Closet


Tapouillon
- Cynthia is a blogger from St. Tropez France and owner of etsy shop
Tapouillon Vintage
. I follow both. She too has an abundant, vintage filled closet. I would describe her style as easy breezy with a European beach feel. Her creations are cute and pretty.
NoirOhio
- NoirOhio is a blogger in Ohio and owner of ebay store
NoirOhio Vintage
. I love the way she styles her clothes for her ebay store. And the best part is if you like the pieces, you can buy them! Her style is very vintage 80s meets rock & roll. She can make unbelievably crazy pieces look wearable. I don't know where she comes up with all these amazing vintage pieces. She must be a vintage magnet. FYI she uses a model.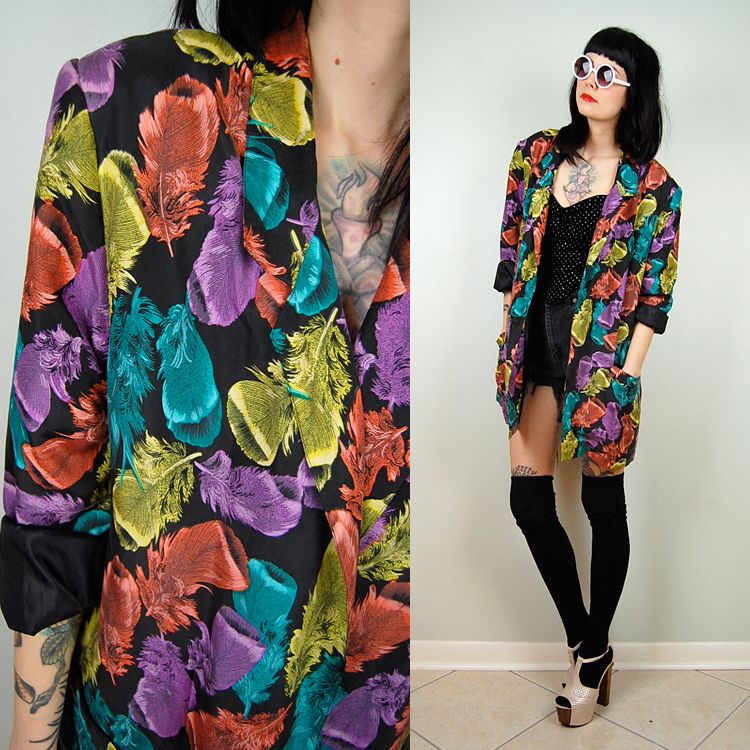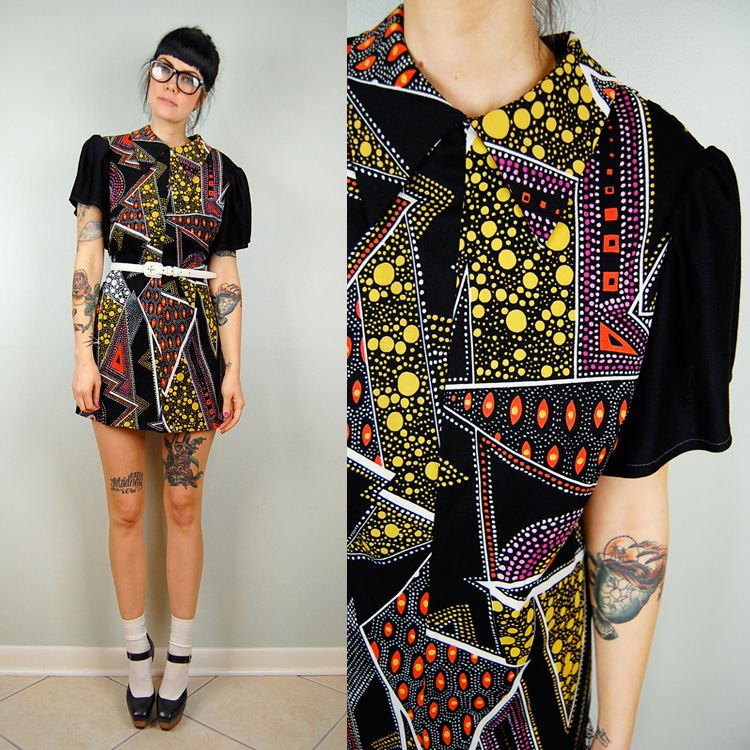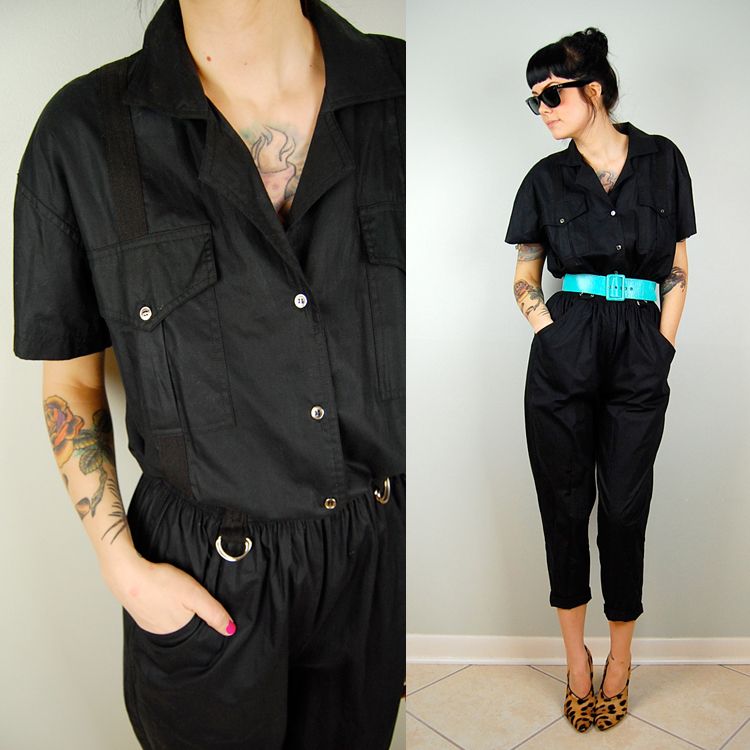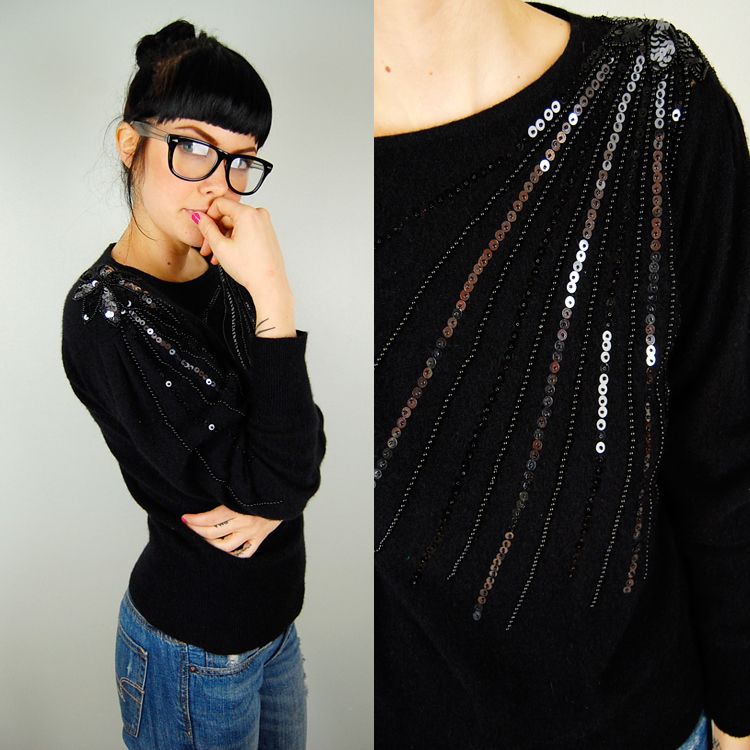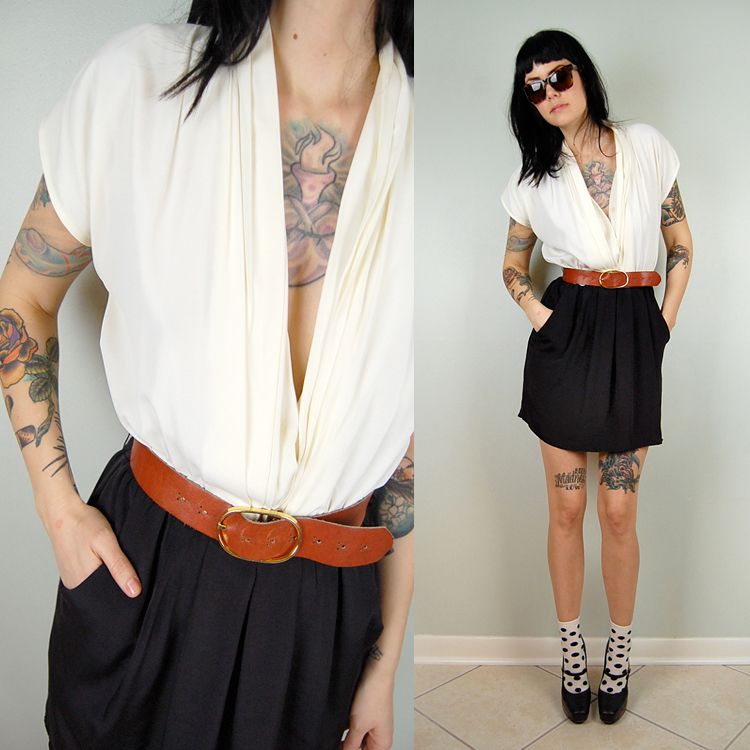 Photos from NoirOhio